As of April 20, 2018, Dr. Alita Rice will no longer be a member of the provider team at Birmingham Pediatrics + Wellness Center. It became clear that Dr. Alita, although a good medical doctor, needed to find a better fit in a practice setting and so we parted ways.
Our team in Birmingham Pediatrics remains strong and is growing stronger. Dr Tiffney, NP Lori and NP Jessica along with Dr Molly will be available to see your children and starting this summer two more doctors, Dr Yusra Abidi and Dr Hilary Beauchamp will be joining our team.
Yusra Abidi, MD should be credentialed (the long process physicians go through to be contracted with insurance companies) by late summer/early fall! And Hilary Beauchamp, MD will be credentialed by the fall!
My name is Yusra.  I was born in India and moved to New Jersey with my family when I was just three years old.  I received my undergraduate degree from Rutgers University in New Jersey, and my MD from the American University of Antigua!  After medical school I completed my residency training at Beaumont Children's Hospital.  While in medical school I met my soulmate–a Michigan boy who soon became my husband.  We now have two beautiful children.  Two strong willed, intelligent, and tirelessly affectionate toddlers who have given me the opportunity to learn patience, sacrifice, and hard work.  I am elated to join the phenomenal team at Birmingham Pediatrics!  Caring for children is my passion–and the care that I provide to every family is exactly what I would expect a pediatrician to provide for my own.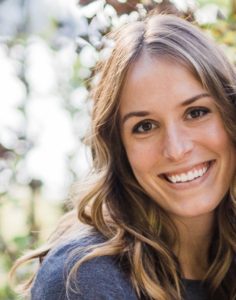 I'm Hilary. I grew up in Michigan's Upper Peninsula and always dreamed of becoming a pediatrician. I attended the University of Michigan for my undergraduate degree and Michigan State University for medical school. Despite attending both Michigan colleges, I consider myself a Wolverine at heart! I completed my residency training at Children's Hospital of Michigan in Detroit. I have always been an active person, as a three-sport athlete in high school and as a runner now, which has influenced by clinical interest in sports medicine and nutrition. My other hobbies include cycling, baking, and traveling the world with my fiancé. I am thrilled to be joining the Birmingham Pediatrics staff and look forward to providing excellent care for your kids!
Our commitment to our families is as strong as ever and we have always strived to create an environment and a team that enhances your child's wellbeing. We are committed to being your partners in care and are growing a provider group who will share in that commitment of communication, warmth, and respect.