Pediatric Care
---
Pediatric care in our office is personal. We want to get to know you and your children. We hope you will feel comfortable asking us questions and as your children become teenagers that they will too by watching you. The difference between a good pediatrician or pediatric nurse practitioner and a great one is the relationship she has with you and you with her. That rapport makes for great care.
Pediatric care in our office is comprehensive. Our well visits cover more than the basics. We discuss nutrition, exercise, cognitive and social development at all ages as well as giving guidance to maximize your child's health and avoid common problems many parents face. We also do blood draws in the office, offer lactation consults, and have a psychologist on site part time all designed to meet your needs.
Pediatric care in our office is flexible. We know kids don't get sick on a schedule so we make sure to reserve time each day to accommodate those last minute appointments. We also offer telemedicine visits when appropriate to save you a visit to the office and provide the right care in the right place.
Pediatric care in office is evidence based. Our providers are continuously reading the current literature and sharing their knowledge with each other to make sure we have the most up-to-date, best possible care for your child. We strive to make decisions with you that are based on scientific data and talk through the decision-making process with you.
Pediatric care in our office is fun. From the minute you walk in the door and see that we don't have traditional exam rooms with tables but instead have couches you can see that we do things differently. Our staff is different too. They love what they do and it shows.
NEWBORN HOME VISITS
Coming home with your new baby is exciting and exhausting at the same time. We understand how tough it can be to arrange for a driver to get you to the office, get your baby dressed, safely in the carseat, and get to the pediatrician on time for a visit. We also understand how much easier it would be if your pediatric provider could come to you for that first week or so you are home. With all that in mind, we are launching a new service: home visits for newborns!
Families who live within our home visit zone can have a home visit with one of our pediatric providers as an alternative to coming to the office for newborn care. (See boundaries below)
Newborn home visit zone: 33 Mile to the north, Romeo Plank to the east, 22 Mile to the south, Rochester to the west. 
How It Works:
Call us when you are getting ready to come home from the hospital (as early as you can on your discharge day)
Set up your home visit for the upcoming Monday afternoon or Thursday morning if your baby has had a routine hospital course.
The day before the visit, our staff calls to confirm the appointment and gives you a 4 hour window of time to expect us.
The day of the visit, the provider will contact you early in the morning to give you a much better idea of when you will be seen (you'll be given a one hour window).
The provider will be in touch with you when she is on her way to your house.
Your baby will have her newborn visit! She will be weighed, measured, and (if needed) labs will drawn to check for jaundice. Advice will be given and all questions will be answered.
We will schedule a follow up home visit for the upcoming Monday or Thursday if needed.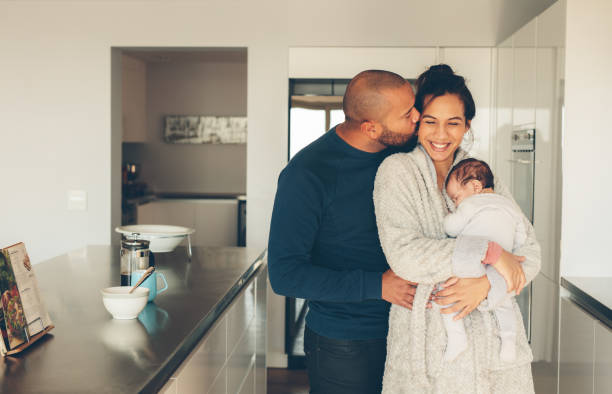 We look forward to getting to know you and your new baby!
If you want to get to know our practice better, feel free to join us for a Practical Prenatal Class! Call the office or visit our Facebook page for all the info!